Long time no post... but we are back!
Ethan has really grown! The first picture is 1 week, the 2nd is 8 weeks, and the 3rd is 12 weeks. I can hardly believe how big he has gotten. He is over 13 lbs now and measuring about 25".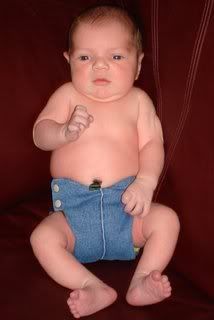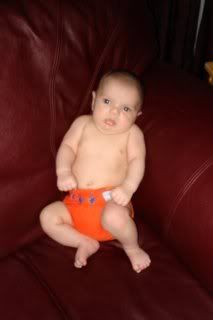 I have not posted in nearly a month... so lets see what is new. Sheild free and nursing great, growing like a week, had a great 2 month old checkup, no shots yet, Started having a few practice days with the daycare lady, and have been enjoying the mom clubs and the yoga and music classes every week.
Every morning Ethan wakes up eats and than spends about 30 minutes babbling and smiling and having a good time. I have figured out that I am officially baby wearing obsessed... it is just soooooo much eaiser. Ethan is at the age now where he is awake more and wants to look around and play with us. So rather than dragging him all around, I pop him into one of my carriers and off we go. It is so much eaiser than dragging around the bucket car seat. On that note, he is now about to outgrow his car seat.... so I have been researching the options.
The recommendations you always hear is babies should rear face for at least 1 year.... but in reality, it is soooooo much safer to rear face for as long as the child is within the weight limits of the rear facing seat. Check out this video that i thought was pretty powerful.