Ethan's First Food...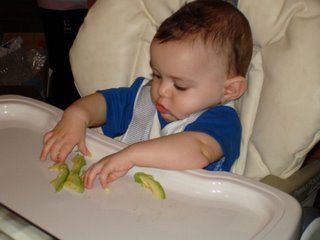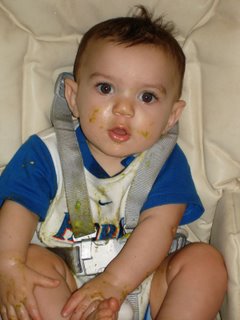 Well today Ethan turned 6 months at our 6 month check up we weighed 16lbs 15oz and measured 27"long. What a way to grow... to date, Ethan has been a mama's milk only baby and today we decided to try our first taste of food to see how Ethan took it. Organic ripe avacado is what we decided to attempt. It really was not eating.. i mean, he did lick his hands a bit, but for the most part, he was just smashing it around. What a mess! It was funny to see his weird reaction to having his hands taste like something new. Too Cute!
Click here to see the rest of the pictures
.