Agile Thunder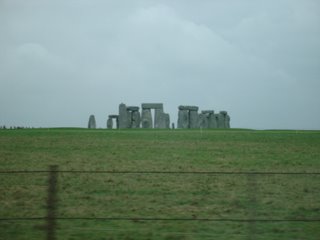 So I am now in the UK for the first day. The flight was nice since I flew in first class.
This first night sucks, though, as there is no internet in the hotel room and so I am downstairs in the nasty lobby of this gloomy brit hotel posting these notes and images.
I have gotten to see one cool thing, which was Stonehenge. And that was about it. That will also probably be about it for the rest of the trip since I will be stuck in a hole of a place. I posted more pictures on MySpace.
More another day.