Playing at Lisa's
When I am at work, Ethan is off playing with his buddy's at Lisa's house. Right on schedule, Ethan is starting to develop separation anxiety and is sad when we drop him off and gets sad in the afternoon waiting for us to come get him. I hope this does not last too long, because it makes me miss him a lot! anyway, check out these pictures Lisa took one day while they were playing...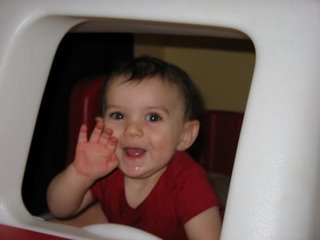 here he is being a ham :)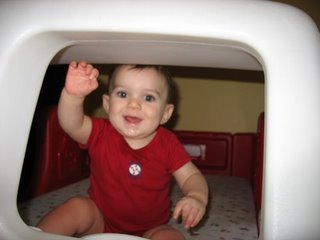 more fun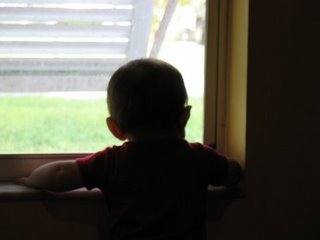 Looking for mommy out the window...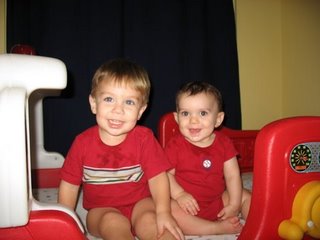 hanging with his buddy :)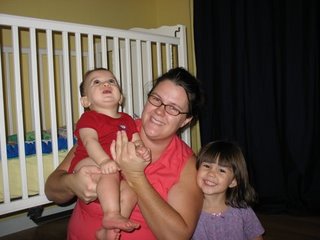 Lisa, Bella, and Ethan -- he is starting to look angry :)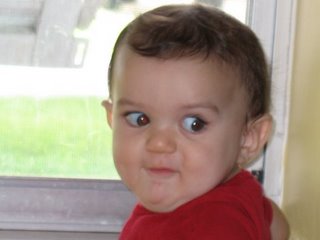 looking like a little devil .. yikes!